Lt Col (Ret.) Terry Morrow - Senior Army Instructor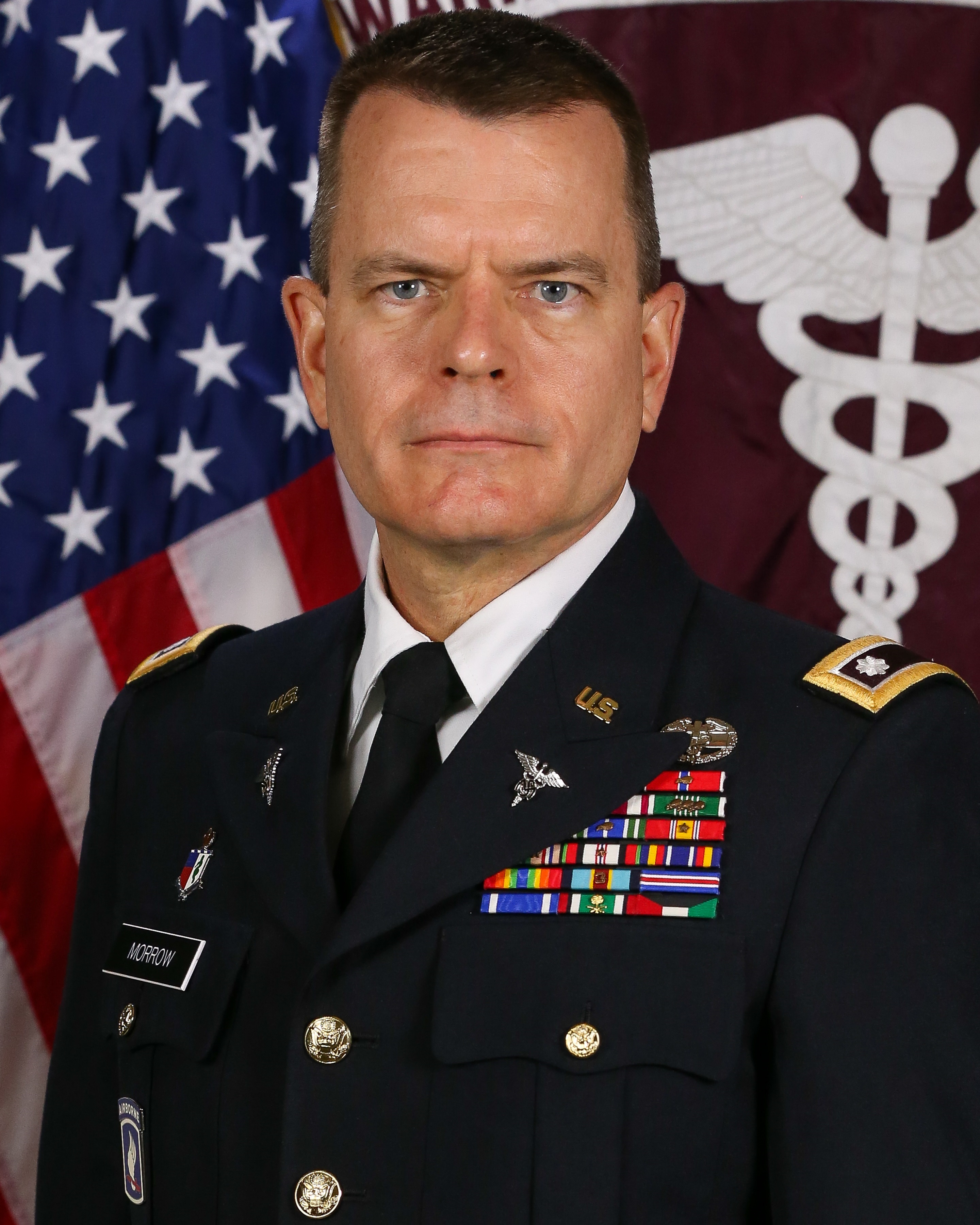 LTC Morrow received his commission in 1988 as a Second Lieutenant in the Medical Service Corps through the Reserve Officer Training Corps Program at the University of North Georgia. During his 23 plus years of active duty, he served in a variety of leadership positions to include command at the platoon, company, and battalion level as well as various primary and special staff positions at the battalion, brigade, and army component command level.
LTC Morrow is a combat veteran having served as a platoon leader in the 2-16 Infantry Regiment, 1st Infantry Division (The Big Red One) in Desert Storm in 1991 and as an Embedded Training Team member attached to the 173rd Airborne Brigade assigned to serve in an Afghan Infantry Battalion during Operation Enduring Freedom in 2007-2008.
He possesses a Bachelor of Science Degree in Psychology and is a graduate of the U.S. Army Command and General Staff College. His awards and decorations include the Legion of Merit, two Bronze Stars, two Meritorious Service Medals, four Army Commendation Medals, two Army Achievement Medals, as well as the Combat Action Badge, the Combat Medical Badge, and the Expert Field Medical Badge.
He currently resides in Cape Coral, FL where he can usually be found enjoying time with his wife and three children.
CSM(Ret.) Paul E. Pratt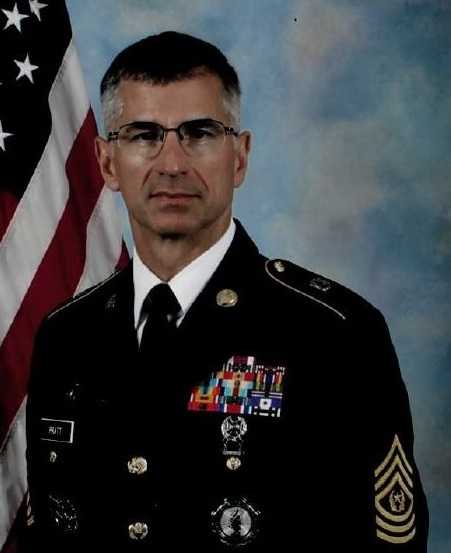 CSM Pratt retired after serving just over 33 years in the United States Army, which included time in the Active Army, National Guard, and Active Guard Reserve. During those years, he spent much of his time in the United States, but also had assignments abroad in Europe, Central America, the Balkans, and the Middle East. CSM Pratt has held a wide variety of jobs ranging from reconnaissance specialist, carpenter/mason, clerk, truck driver, combat engineer, recruiter, senior enlisted advisor for human resources, and Battalion Command Sergeant Major.
While serving as a Traditional National Guard Soldier, CSM Pratt also had several civilian positions in such diverse areas as the editorial department of an educational publisher, a stint in retail management, as well as office management for a business consulting firm. He also took this time to go back to school and earn a bachelor's degree in business management from Husson University.
During his career CSM Pratt held every rank, leadership position, and many staff positions available to an enlisted soldier in the United States Army. This included, but is not limited to, Corporal, Track Commander, Platoon Sergeant, First Sergeant, as well as Section Sergeant, Operations Sergeant, Construction Supervisor, and finally, Sergeant Major and Command Sergeant Major.
CSM Pratt current lives with his wife Debra in the charming town of Punta Gorda. They are exploring and enjoying sunny Southwest Florida after a move from their ancestral home in Maine.
SFC (Ret) Gerrick Smith - Army Instructor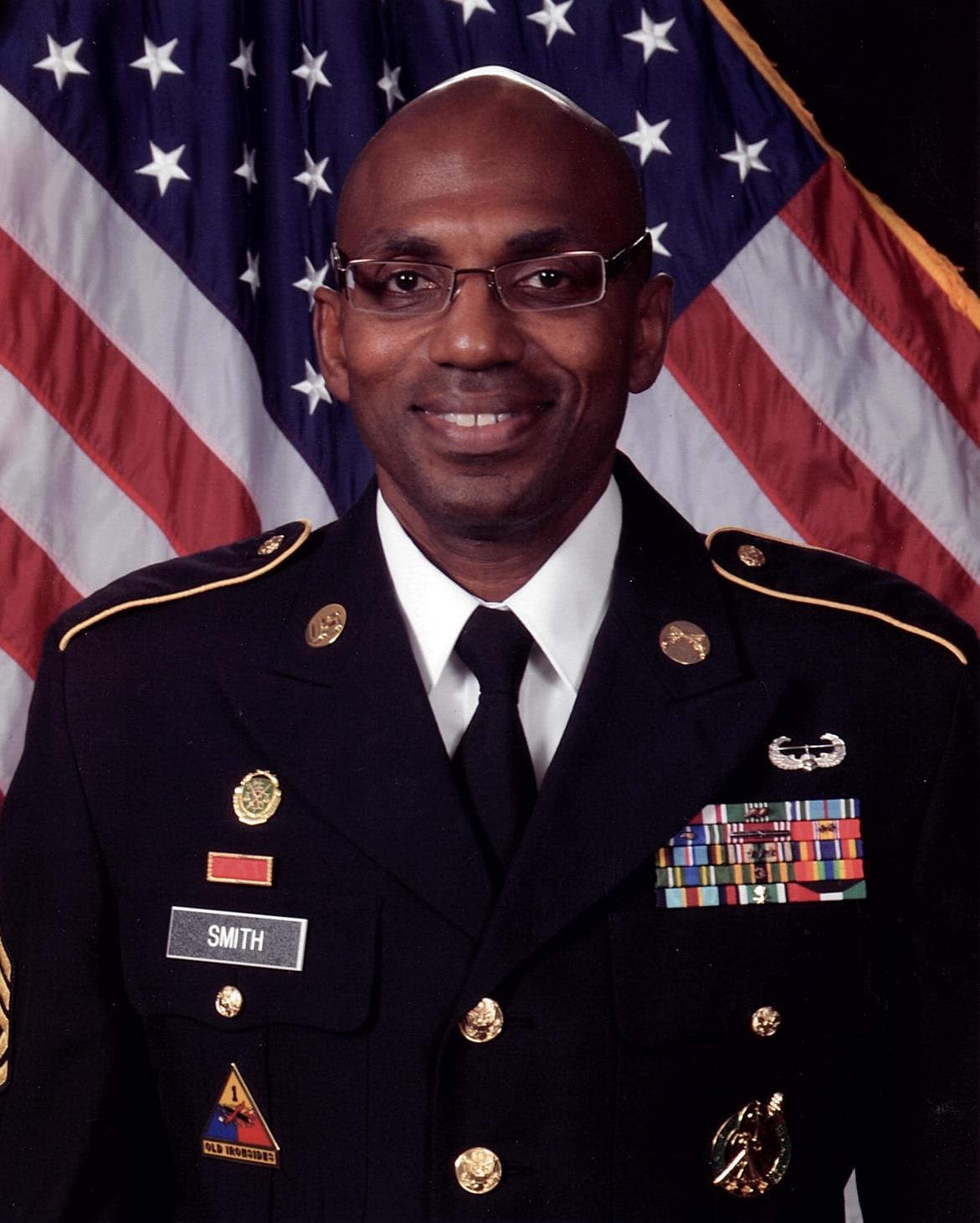 SFC Smith has been teaching Junior ROTC in Lee County High Schools since 2007, having retired after nearly 23 years of active-duty service. He is a native of Chicago, Illinois and has a bachelor's degree in Business Management from Hodges University. He and his wife, Valeria, reside in Cape Coral, and are the proud parents of seven children - Marty, SSG Gerrick, Jr. (currently serving on active duty with the United States Army!), Ninoska, Nia, Jerrick, Nahla, Nariah and a handsome little grandson, Micah Smith. During his military career, SFC Smith was assigned to a variety of stateside and overseas assignments, to include Fort Hood, Texas, Fort McClellan, Alabama, Fort Gordon, Georgia, Korea, Iraq, Germany, Saudi Arabia and Africa. In his free time, he enjoys running, playing and coaching basketball and watching Lebron James and the Cleveland Cavaliers!